by: Tori Rodriguez, Editor
If you're an avid Bettie fan, at some point you've likely wondered, "What happened to Goldie?" Fans always go wild when we share photos of Bettie's sister, who bears a remarkable resemblance to our Queen. And just like Bettie Mae, her sis has a super cute, old-fashioned first-and-middle name combo: Goldie Jane. We were thrilled when Goldie's son, Ron Brem, agreed to join our team of monthly Bettie bloggers–looks like we'll finally get answers to the Goldie question! Read on to learn more about Ron, his mom, and memories of Aunt Bettie, and stay tuned for his regular contributions.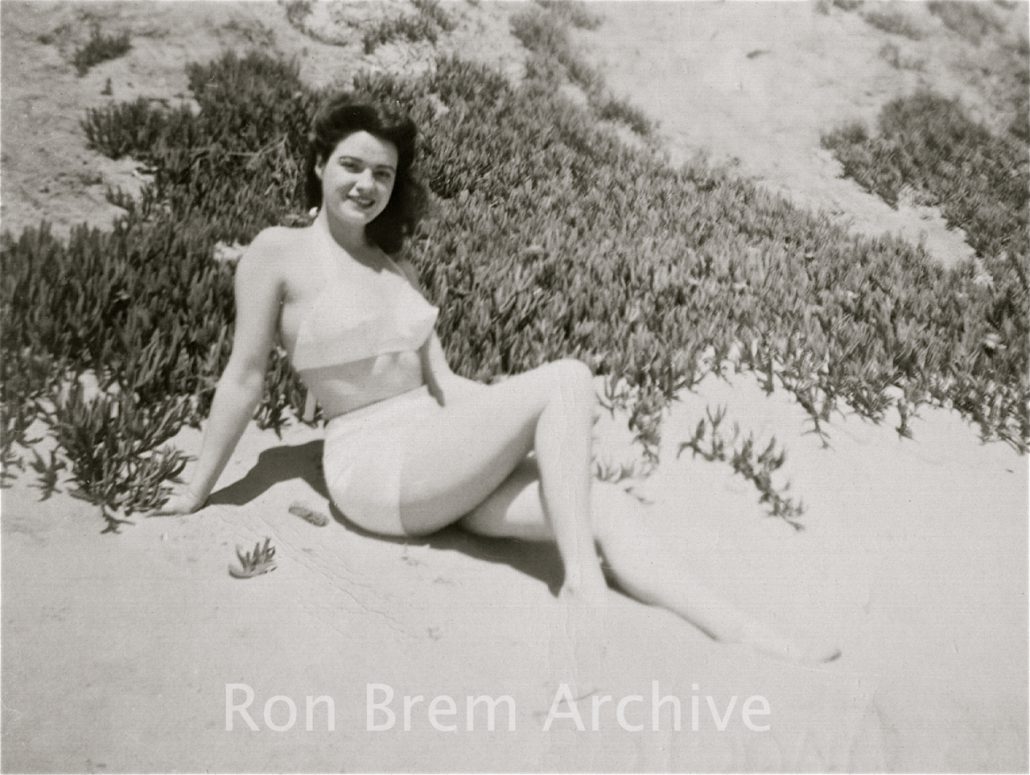 Tori: It's nice to meet you, Ron! Tell us a bit about yourself and your connection to Bettie.
Ron: To the rest of the world she is an icon, but to me she was my Aunt Bettie. To Bettie and my family I have always been known as Ronnie. I have had a life-long passion of writing and performing music, and I also enjoy flying and sailing.
Tori: Please share a bit about what your mom was like.
Ron: Mom and Bettie could have been mistaken for twins. She had an artist's sensibility and enjoyed oil painting, pastels and hand-coloring photographs. Mom also enjoyed cooking and photography.
Tori: Fans always ask if your mom ever had an interest in modeling, and also "Whatever happened to Goldie?" Would you mind answering those questions?
Ron: Mom and Bettie both admired the movie stars of that time, and they both sought the limelight. Mom and Bettie both did modeling in the late 1940's and early 1950's, but my Mom gave it up to focus on her family. I never knew how famous Aunt Bettie was until I was in my late teens.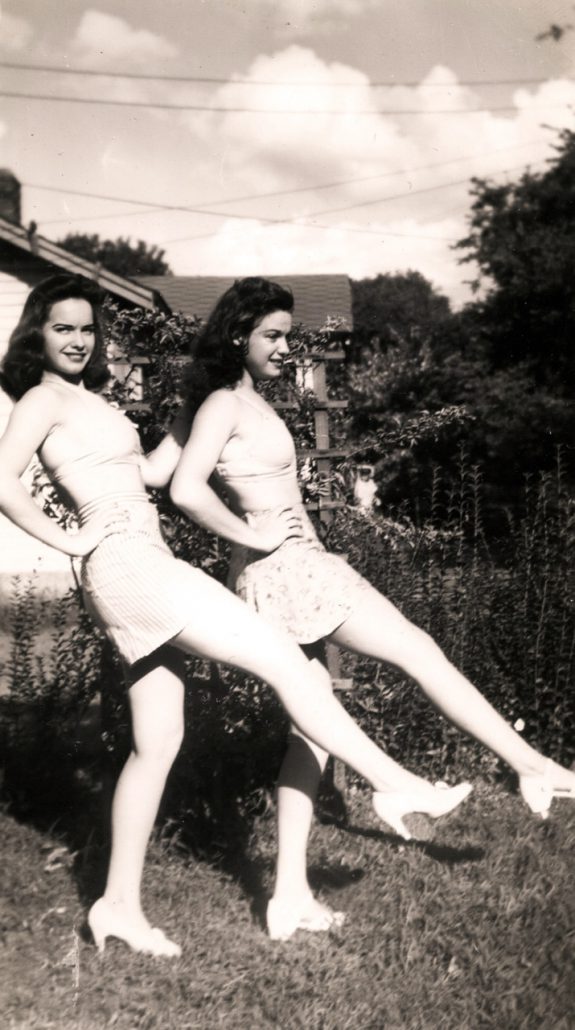 Tori: What do you recall about Bettie?
Ron: My mother and Bettie were very close. I remember her visits with my family near St. Louis in the 1960's, and even as a young boy I remember her kindness and exceptional beauty.
Tori: What was the relationship like between your mom and Bettie?
Ron: Mom and Bettie remained close for their whole lives and corresponded by letter. Bettie was a great letter writer, some as long as 18 pages.
Tori: What might we expect from future posts of yours here?
Ron: I look forward to sharing photographs, letters and other items from the Ron Brem archive.
Tori: We sure look forward to seeing those! Thanks for joining the team!
https://www.bettiepage.com/wp-content/uploads/2017/05/Goldie-Jane-Page-Ron-Brem-Archive-2.jpg
963
1280
Ryan
https://www.bettiepage.com/wp-content/uploads/2017/01/logo.png
Ryan
2016-03-21 00:00:19
2017-05-03 20:52:23
Son of Bettie's Lookalike Sister Joins Bettie Blogging Team