by: Autumn Murray, Brand Ambassador
Earlier this month, I was honored to attend a small venue presentation of many new musical works, including the brand new songs from Bettie Page, Queen of Pin-ups – The Authorized New Musical! This will be a biographical musical playing out Bettie's life with song and dance. Book writer and lyricist Tegan Summer and musical composer Gregory Nabours are the brains behind this project.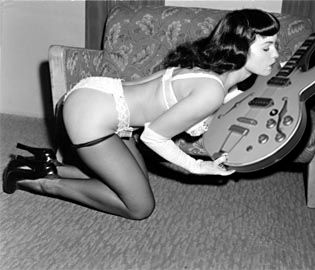 I had a chance to sit down and chat with Summer about the upcoming show. Here's what he had to say:
Autumn Murray: What was it about Bettie that inspired you to base a musical on her life?
Tegan Summer: Well, I was raised by 10 women, so strong female characters were always prevalent in my life with a strong sense female empowerment – Bettie epitomizes that. She felt the freedom to do the right thing without feeling impeded or judged. She never meant to be progressive, and yet she was.
AM: What is your writing process like with your musical partner Gregory Nabours?
TS: I've never met someone I enjoy working with more. It's seamless. I write the book and lyrics first. Greg knows the context of the scenes. We collaborate, and he brings out the script and lyrics through the music. It becomes a perfect marriage. We write one song a day. That's why Bettie is being written so quickly and our process is so fast paced.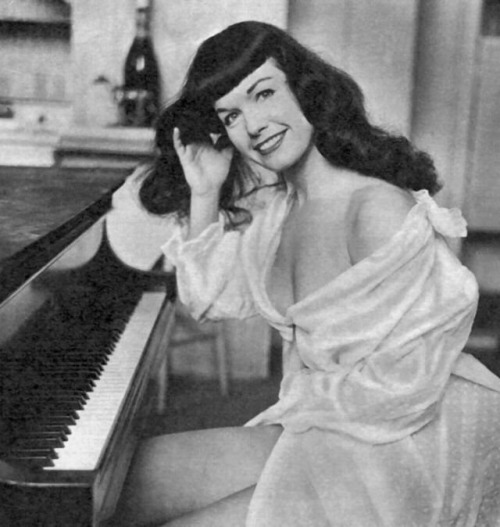 AM: Since Bettie's story is at times a very dark one, how do you plan on playing out these moments? Can we expect big show-stopping numbers along with some more intimate scenes?
TS: To a degree, it is the same way as we approached Marilyn. We are handling her with class, dignity, and a clear perspective. We are adding nothing to shock the audience.
AM: What story do you want to tell with Bettie as your muse?
TS: We simply want to maintain Bettie's legacy, and even more so, to highlight her legacy and elevate her status worldwide. The more people know about Bettie and the freedoms she inspired for women everywhere, the more women can rise up and use their freedom of expression in honor of Bettie.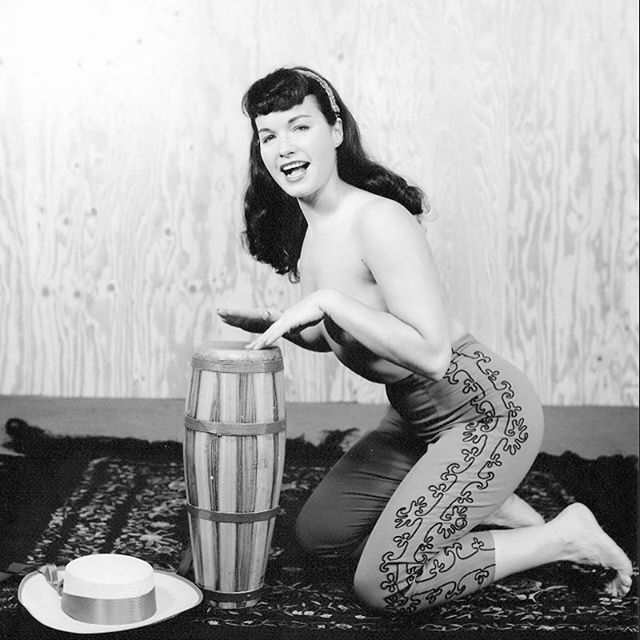 Needless to say, all of us at Bettie Page HQ are thrilled to have our Queen in such capable hands! Since production is in the very early stages of development, we do not have any information as to when or where this musical will be staged, but rest assured we will keep you updated on this exciting venture! If you want to get an idea of what to expect, here is a link to a highlight reel for Marilyn!
What would you want to see in this upcoming Bettie musical? Let us know in the comments below!
https://www.bettiepage.com/wp-content/uploads/2018/02/bettie-piano-for-blog.png
527
500
Ryan
https://www.bettiepage.com/wp-content/uploads/2017/01/logo.png
Ryan
2018-02-15 22:00:41
2018-02-16 17:35:40
Bettie's Getting a Musical!