by: Autumn Murray, Brand Ambassador
We all know that Bettie Page's influence has permeated society and affected many trends throughout the years! Known for her dark waves adorned with those classic bangs, her crystal blue eyes, and her saucy, DIY costumes, Bettie paved the way for sexual freedom and embracing body positivity. Listed below are just a few ways that she has inspired other artists:
In 1982, Dave Stevens' comic The Rocketeer featured a familiar face! Stevens based protagonist Cliff Secord's girlfriend Betty on Bettie herself. Check it out!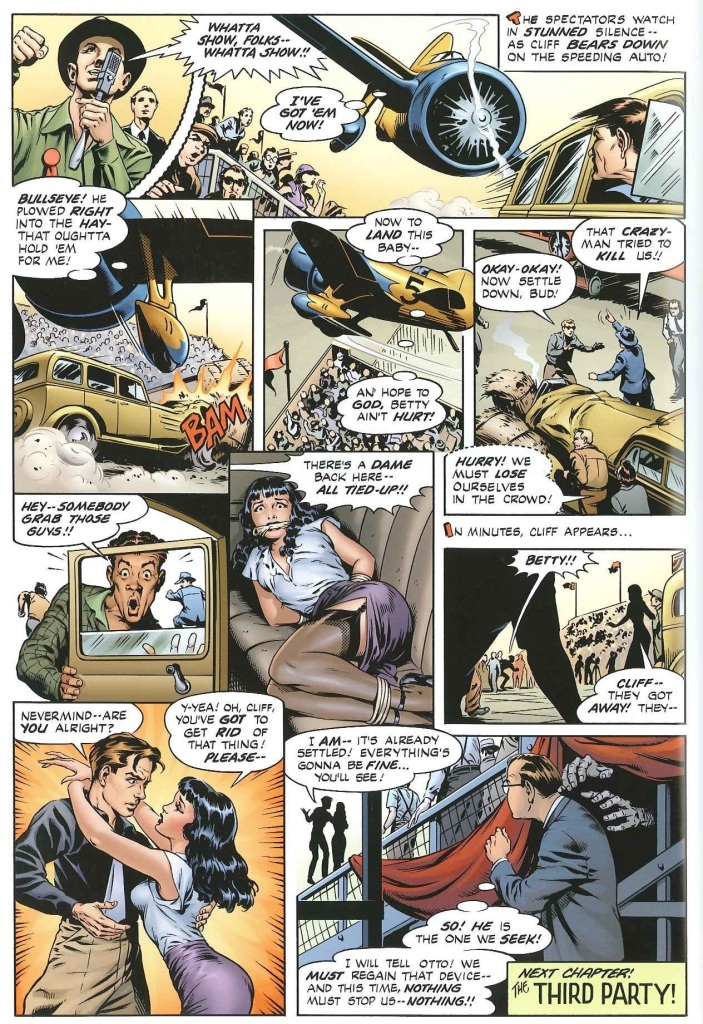 In 2014, Madonna and Katy Perry did a photoshoot for V Magazine, both sporting the Bettie bangs and playing with BDSM themes. Perry has been quoted as stating that Bettie inspired her look as she was just a rising star going "from Betty Boop to Bettie Page."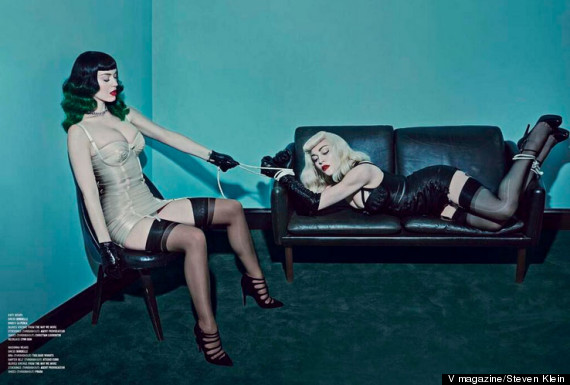 Dita Von Teese, a world-renowned modern burlesque performer, is an enormous fan of Bettie Page who got her start as a Page impersonator before developing her own unique style. The widespread acceptance of fetish modeling and burlesque, thanks in large part to Bettie, helped create a platform for the level of fame that Dita has achieved.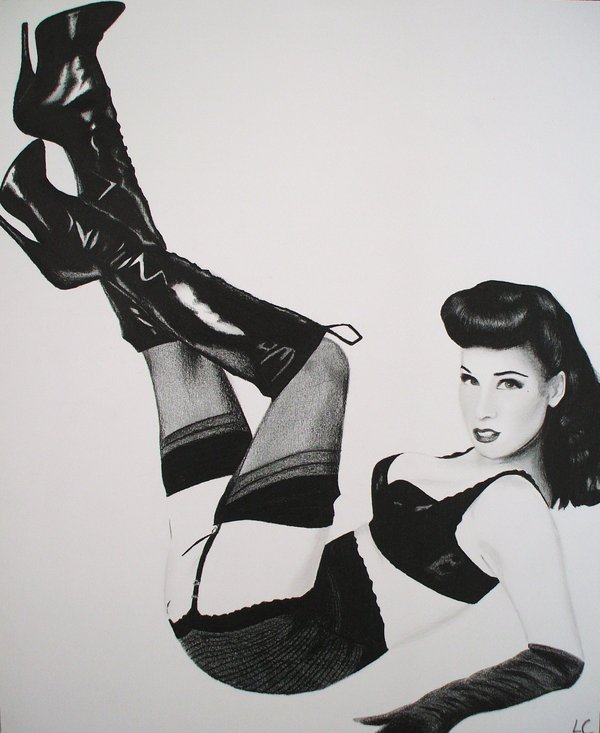 In Star Wars: Episode III – Revenge of the Sith, the BD-3000 Luxury Droid was designed and described by George Lucas to be the droid equivalent to the Queen of Pinups. He even nicknamed her the "Bettiebot"!

Bettie will continue to be a muse for many generations of artists to come, and I wait in great anticipation to see what the future will bring! Did I miss your favorite Bettie pop culture inspiration? Comment below!
https://www.bettiepage.com/wp-content/uploads/2017/12/pasted-image-0-2.png
385
570
Ryan
https://www.bettiepage.com/wp-content/uploads/2017/01/logo.png
Ryan
2017-12-28 20:34:14
2017-12-28 20:34:14
Bettie's Influence on Pop Culture