by: Autumn Murray, Brand Ambassador
We are excited to introduce the first fruits of our newest collaboration: enamel pins and necklaces from Unicorn Crafts! After discovering her adorable aesthetic, the Bettie Page brand scouted the company's owner and designer, Faheema Chaudhury, to create jewelry that evokes Bettie's fun, innocent nature.
I recently had the opportunity to interview Ms. Chaudhury. Take a look!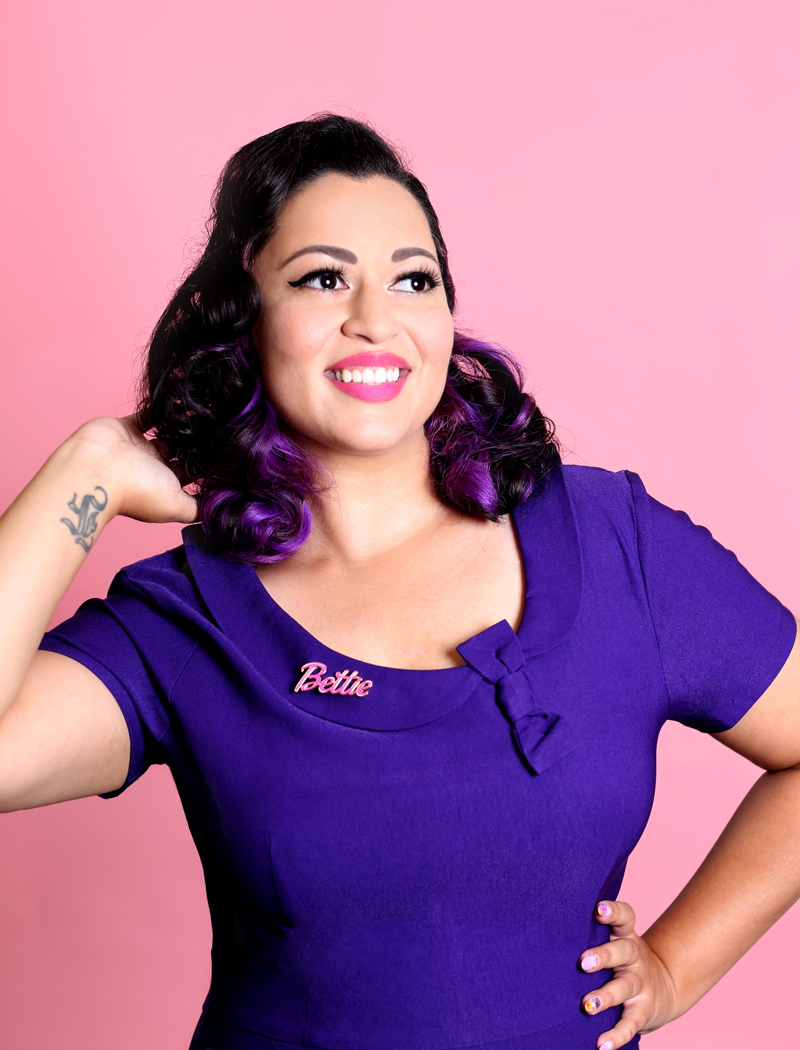 AM: Please tell us a little about yourself and your company.
FC: I was born in Bangladesh and moved to California when I was four years old. Art has always been a part of my life. My earliest epiphany regarding my ability to draw was probably in the 4th grade when I drew some Peanuts characters for a class assignment and thought, "Wow, that's actually good!" I studied art in college and got a BA in fine arts from the University of California, Berkeley, while working on campus at a public art studio teaching black and white photography.
Unicorn Crafts is a reminder to your inner kid-at-heart that fashion should be fun. We loooooove color and playful designs that will instantly make you squeal with excitement!
AM: What inspired you to start your company?
FC: After moving back to LA in 2010 to be closer to family when my mum was ill (she eventually passed away from cancer), I started thinking about my next step. I was in the depths of grief and turned to art for comfort. After doing some research, I experimented with making jewelry and opened an Etsy shop in 2011. Shortly after the success of making some online sales, I decide to apply to sell my new wearables at a local independent market. With the support of my amazing customers and wholesalers, I've been able to keep my business afloat and continue to do what I love.
AM: How were you first introduced to Bettie Page?
FC: Vintage fashion has always been an interest of mine, but I didn't really start dressing the part until high school. It was then that I started to look into pinup and the queen of all pinups, Miss Bettie Page. I love how versatile Bettie is in her photos – she can go from confident dominatrix to coy and bashful. I even had a 1950s Hollywood party in college, and I dressed up as Bettie Page, bangs and all. She's definitely a strong female presence, and I love her for her strength, perseverance, and playfulness.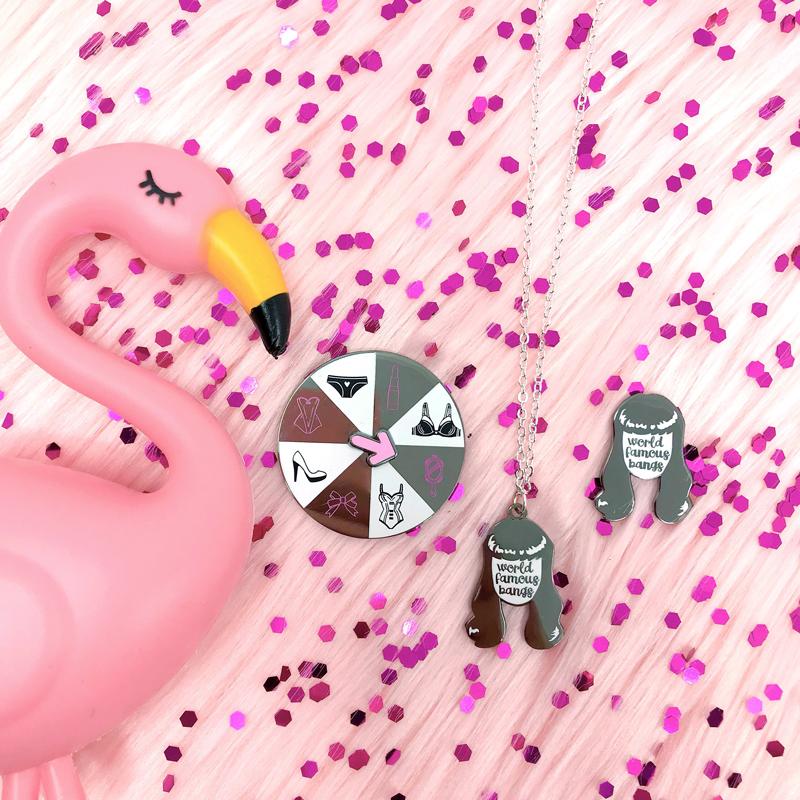 AM: From where did you draw inspiration when you designed these adorable pieces?
FC: My inspiration comes from all things cute, magical, and fun!
AM: Can we expect more in the future?
FC: I can't get enough of Bettie! I already have some new designs in mind that I'm super excited to have made into wearables.
---
We are so proud to have Ms. Chaudhury join our Bettie family, and we wish her much success with her line. If you would like to get your hands on one of these precious pieces, click here to see the full collection! Which one is your must-have? Let us know if the comments below!
https://www.bettiepage.com/wp-content/uploads/2018/08/Blog-Header.jpg
396
488
Ryan
https://www.bettiepage.com/wp-content/uploads/2017/01/logo.png
Ryan
2018-08-15 14:48:33
2018-08-15 14:48:33
Unicorn Crafts is Here!