by: Tori Rodriguez, Editor
Original icons think alike! Bettie Page is the muse for the latest promotion from the legendary hair company, Sebastian Professional, and Ulta Beauty stores. Now you can combine their products with the clip-on Bettie Bangs™ by Classy Rebel to nail the Bettie look! To find out more about this exciting pairing, I interviewed Namhee Han, Senior Marketing Manager at Coty, Inc.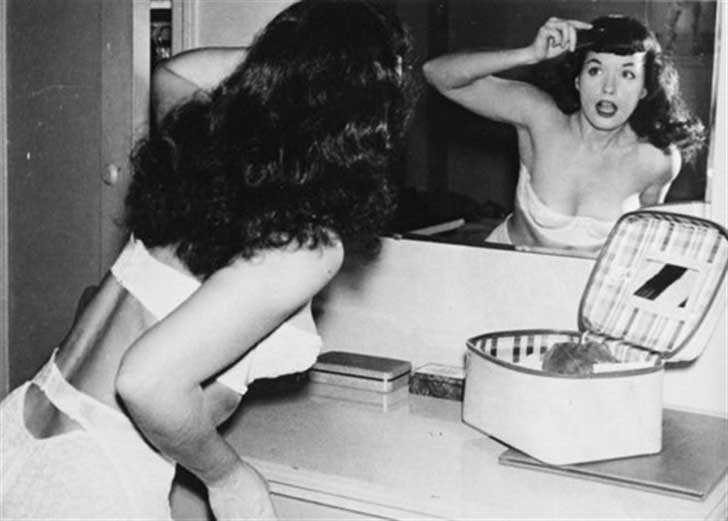 Tori: What inspired this collaboration between Sebastian and the Bettie Page brand?
Namhee: Sebastian Professional is a brand that is always pushing the envelope in the hair industry. The brand is iconic for industry-shaking innovations, such the invention of the crimper and the revolutionary hairspray that could be sprayed upside down. Sebastian Shaper hairspray is considered the original icon of styling products, so we decided to run a campaign where we would create iconic hairstyles with our iconic products.
We want to encourage beauty-lovers to take inspiration from some of the trendsetting iconic looks and make these looks their own. Bettie Page was a perfect muse for this campaign, because Bettie had that same rebellious, edgy and innovative style as our brand. Bettie was fearlessly individualistic, and that attitude is one we want to portray through the #originalicon campaign.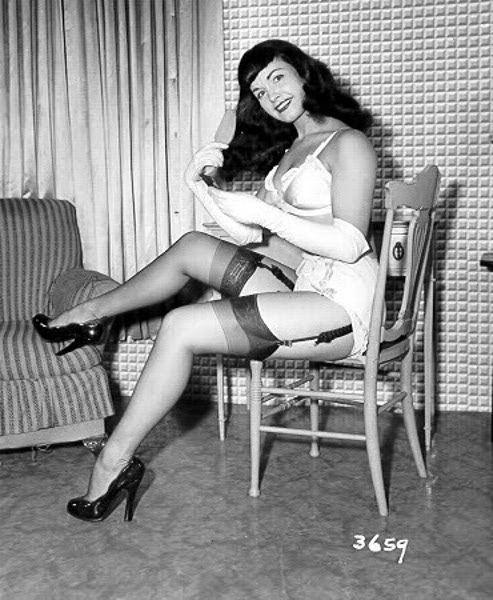 Tori: Which Sebastian products are the best ones to use to get the Bettie look?
Namhee: Our products are perfect for creating her bouncy, tousled waves, her volume and her shine! With products like Shaper, Mousse Forte, Dark Oil, and Trilliant, to name a few, users can transform their look into anything they want, just like how Bettie transformed her own look to be fiercely original. All styling products used in the Bettie Transformation are available at http://www.ulta.com/brand/sebastian.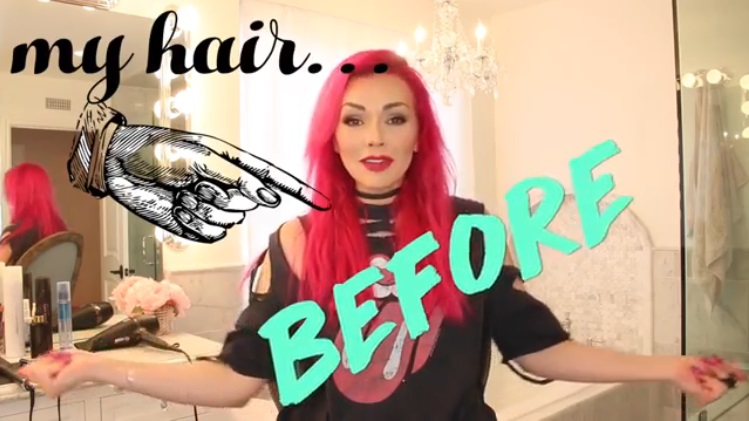 Tori: What else can Bettie fans check out regarding this campaign?
Namhee: We wanted to use our iconic Sebastian products to create Bettie Page's iconic hairstyle. Be sure to check out the Kandee Johnson/Bettie Page transformation video, as well as the Bettie Page endcaps in all Ulta stores across the US!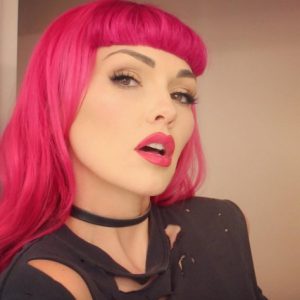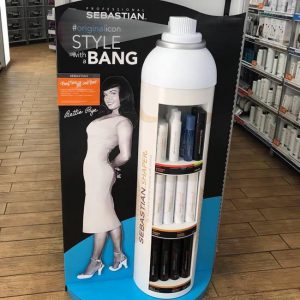 https://www.bettiepage.com/wp-content/uploads/2017/03/bettie-brushing-hair.jpg
521
728
Ryan
https://www.bettiepage.com/wp-content/uploads/2017/01/logo.png
Ryan
2017-03-22 15:58:15
2017-03-27 20:19:20
Bettie Page + Sebastian Professional = The Perfect Beauty Duo!